Our team
DR. UTTAM AGARWAL
DIRECTOR & CHIEF CONSULTANT MBBS, DLO (CAL), DNB (ENT) CHENNAI, MNAMS CONSULTANT ENT AND SLEEP APNEA SURGEON
Memberships
Society of Otology.
Association of Otolaryngologists of India.
All India Rhinological society
Indian medical association (joint secretary of north west branch)
AOI west Bengal branch
Consultants Forum, Bengal
Laryngeal and voice association
Indian Association of Surgeons for Sleep Apnoea
Professional Medical Education
1994 – 1999 MBBS, NRS Medical college and Hospital, Kolkata.
2000 Internship from NRS Medical College.
2001 Housestaffship in Cardiology From NRSMC
2002-2004Diploma in Otorhinolaryngology(DLO) from Calcutta medical college, Kolkata
2004 Diplomate of National Board (CET NBE-Primary)
2005 – 2008 Consultant KKR ENT HOSPITAL AND RESEARCH INSTITUTE, CHENNAI
2008-9 Awarded DNB
2010 Accepted as Member of National Academy of Medical Sciences
Specialist Qualifications & Training
Specially trained in Microscopic Ear surgery and endoscopic sinus surgery from very prestigious KKR ENT Hospital and Research Institute, Chennai . A special interest in surgery for snoring and sleep apnea and endoscopic sinus surgeries. Attended several national workshops and conducted CME for snoring and sleep apnea in Kolkata. Conducted various awareness campaign for snoring and sleep apnea and written for almost all leading newspaper on this subject. Attended workshop and observership under Dr Sachin Gandhi, pune for voice and laryngeal surgeries.
Current Position
1. Attached to Belle Vue Clinic since 2007 as Consultant ENT surgeon. Also Incharge of Belle Vue speciality ENT Clinic.
Founder and Chief Consultant at Orange Dental and ENT Care Centre, Snore and Sinus Clinic. An advanced centre for all ENT and sleep apnea related problems.
Conferences, workshops and training and publications.
Presented paper in various national, zonal and state conferences…Tamilnadu state annual conference, south zone ENT conference association of otorhinolaryngologists of India, Chennai branch, annual conference of the Association of Otolaryngologists of India, AOICON etc.
Attended workshops and Hands on training at Chennai, pune, Mumbai, trichy, Kolkata, Hyderabad, mangalore in various ENT programs especially endoscopic sinus surgery and advanced skull base surgeries and also in temporal bone dissections. Recently attended many conferences and workshops and CME on snoring and sleep apnea and conducted awareness compaigns
Programme coordinator:
1. Conducted quiz for delegates at ISOCON 2007 at Hyderabad along with Dr Ravi Ramalingam.
2. Conducted 45th temporal bone dissection course at KKR ENT hospital as faculty member.
3. Faculty at 1st sleep apnea conference at eastern zone, at belle vue, kolkata Participated actively in various undergraduate and post graduate teaching programme.
Publications:
Submitted Thesis titled "A Comparative study of Myringoplasty in dry ear and wet ear" for DNB Examinations 2008-06-21
Articles in IJLO
- MeningoEncephalocele of temporal lobe management by blind sac closure.
- Salivary gland Choriostoma of the middle ear-a case report.
An unusual case of brain fungus published in Orissa journal of otolaryngology and head and neck surgery.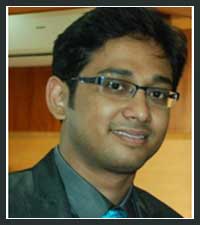 DR. SOURAV DAS
MBBS, MD, CCAM, IBSM
Dr. Sourav Das, MBBS, MD, CCAM, IBSM is a dynamic and experienced Consultant Psychiatrist with special interest, training, experience and certifications in the fields of Sleep Medicine and Addiction Medicine. He completed his MBBS at a very young age of 22 years from Calcutta National Medical College with awards and distinctions in Anatomy, Biochemistry and Pathology. He then worked in IPGMER(SSKM hospital) Kolkata as a Junior Resident (DPM Trainee) at the Institute of Psychiatry. He then completed his MD (Psychiatry) from the prestigious LGB Regional Institute of Mental Health, Tezpur, a 336 bedded Tertiary care Psychiatry Hospital (A Centre of Excellence, awarded by GoI) directly under the Ministry of Health and Family Welfare, Govt. of India, with distinction. He also did a Certificate course in Addiction Medicine from NIMHANS, Bangalore (An Institute of National importance). He also underwent special training in Child and Adolescent Psychiatry from NIMHANS, Bangalore and a certificate course in Cultural Psychiatry in Chennai under BALM-University College London. He had underwent intense and comprehensive training in Sleep Medicine, from Himalayan Institute of Medical Sciences, Dehradun, the largest tertiary care referral center of Uttarakhand and one of the very few accredited Sleep Medicine training centers in India. He subsequently topped the International Board Certification in Sleep Medicine, conducted by the World Sleep Federation. He also worked as a Deaddiction Psychiatrist, in charge of the Chemical Dependency ward in Antara Psychiatry Centre, a renowned and large (200 bedded) mental hospital in Kolkata.
He is also well endowed in research work, having been awarded the prestigious 'Short Term Studentship' on a project on HIV/AIDS epidemiological study by Indian Council of Medical Research (ICMR), Govt. of India, whilst in MBBS. Subsequently he received a prestigious research award along with International travel Grant for his MD Thesis on Psychoneuroimmunology from the Dept. of Biotechnology (DBT), Govt. of India. He has presented many research papers at various state and national conferences and has many publications in various National and International Journals. He is also a reviewer for many prestigious International journals in the fields of Psychiatry and allied sciences. Presently he is attached as a in Psychiatry, Addiction and Sleep MedicineIN MEDICA SUPERSPECIALITY HOSPITAL, KOLKATA and IRIS MULTISPECIALTY HOSPITAL, KOLKATA.
DR. SARFARAZ JALIL BAIG
MBBS, MS, FRCS, FIAGES
CONSULTANT - GASTROINTESTINAL, LAPAROSCOPIC AND BARIATRIC SURGEON( BELLE VUE CLINC, CMRI)
Presentations
In various State, National and International Conferences on topics such as Pancreatic Cysts, Gallbladder Mucosa, Gall bladder cancer, Colorectal Cancers, Laparoscopic Hernia repair, Bariatric Surgery, etc
Posts held
Organizing secretary of SASICME 2006 in Medical College Kolkata
Joint Organizing secretary of CBD workshop 2007 in CMRI
Joint Organizing secretary of OSSICON 2008 in AMRI
Joint Organizing secretary of LIVER workshop 2008 in CMRI
Joint Organizing secretary of HERNIA workshop 2010 in CMRI
Joint Organizing Secretary of FIAGES course 2011
Publication
1. "Histopathological changes in gallbladder mucosa in cholelithiasis: correlation with chemical composition of gallstones" . Tropical Gastroenterology 2002; 23:25-27
2. "Colorectal cancer in children, a report of 2 cases". Journal of Indian Association of Pediatric Surgeons. Jan-Mar 2000; 5:26-29.
3. "A prospective study of the aetiology, severity and outcome of acute pancreatitis in Eastern India." Tropical Gastroenterology 2008;29:20-22
4. "Bronchobiliary fistula- a case report". JMAS
5. A rare case of DJ flexure growth mimicking as SMA syndrome. IJS . Accepted and to be published.
6. Ileosigmoid Knotting. IJS 2011
7. Clinicopathological Study of Gall Bladder Carcinoma with Special Reference to Gallstones: Our 8-year Experience from Eastern India. Asian Pacific J CancerPrev, 13 (11), 5613-5617
Author
Co author of a monograph on Common Bile Duct released in IAGES Bengal workshop in 2007
Co author of monograph on Liver surgery released in IAGES Bengal workshop in 2008
Outstanding achievement
First surgeon in the world to do laparoscopic adrenalectomy successfully in a 3 month old baby
DR. SANJAY KUMAR
BDS, MDS, ORTHODONTICS CONSULTANT ORTHODONTIST
Specialization :
Orthodontics
Interdisciplinary dentistry
Orthognathic Surgery
Management of cleft lip & palate
Temporomandibular disfunction (TMD),
Sleep medicine
Aim
He aims to work as a part of team to provide optimum care to his patient and benefit himself from the expertise of other speciality in his integrated approach.
Passion to travel allows him to participate in seminars, conferences and symposia globally to be updated with the recent development in patient care in his chosen field.
DR. ANIRBAN NEOGI
CONSULTANT CHEST PHYSICIAN AND INTENSIVIST
Graduated from medical college Kolkata, Post graduation from NRS medical collegePracticing pulmonary medicine for 10 years Especially trained in critical care medicine. Special interest in COPD, ASTHMA, SLEEP APNEA